Blockchain technology is fundamentally changing the way of making and exchanging value. This new technology has generated a completely new economy based on crypto assets which is expanding extremely rapidly and tokens are at the center of it. Tokens offer a brand new way to quickly and safely transfer an asset in total transparency without the requirements of intermediaries.
According to Coinmarketcap, there are thousands of crypto-assets that worth a total of 180 billion US Dollar crypto-assets market experts forecast a proceeding tremendous growth and assume that they may be valued at a trillion US Dollar by next two year. By 2025 the crypto-assets capitalization expected to achieve $5 trillion.
Despite the continual growth of the market and increasing interest from investors and entrepreneurs, this crypto-asset market landscape remains very scattered, inefficient, opaque, and risky. Those barriers prevent the mass adoption of Blockchain technology for creating and exchanging value.
Introducing Tozex, CryptoAsset Platform for Issuing, Financing & Trading
In the early stage of the internet, Google unlocked the worth of the internet by organizing the world's information. TOZEX would unlock the worth of Blockchain technology for financing small and mid-size enterprises and take in the identical trustable ecosystem entrepreneurs and investors.
Traditional finance doesn't offer an appropriate answer to the little and mid-cap market, Blockchain technology would make it. TOZEX platform has been designed to modernize SMEs' capital raising. Tozex facilitates access for entrepreneurs and upgrades a historically illiquid and expensive process for exchanging SMEs' investments made by investors.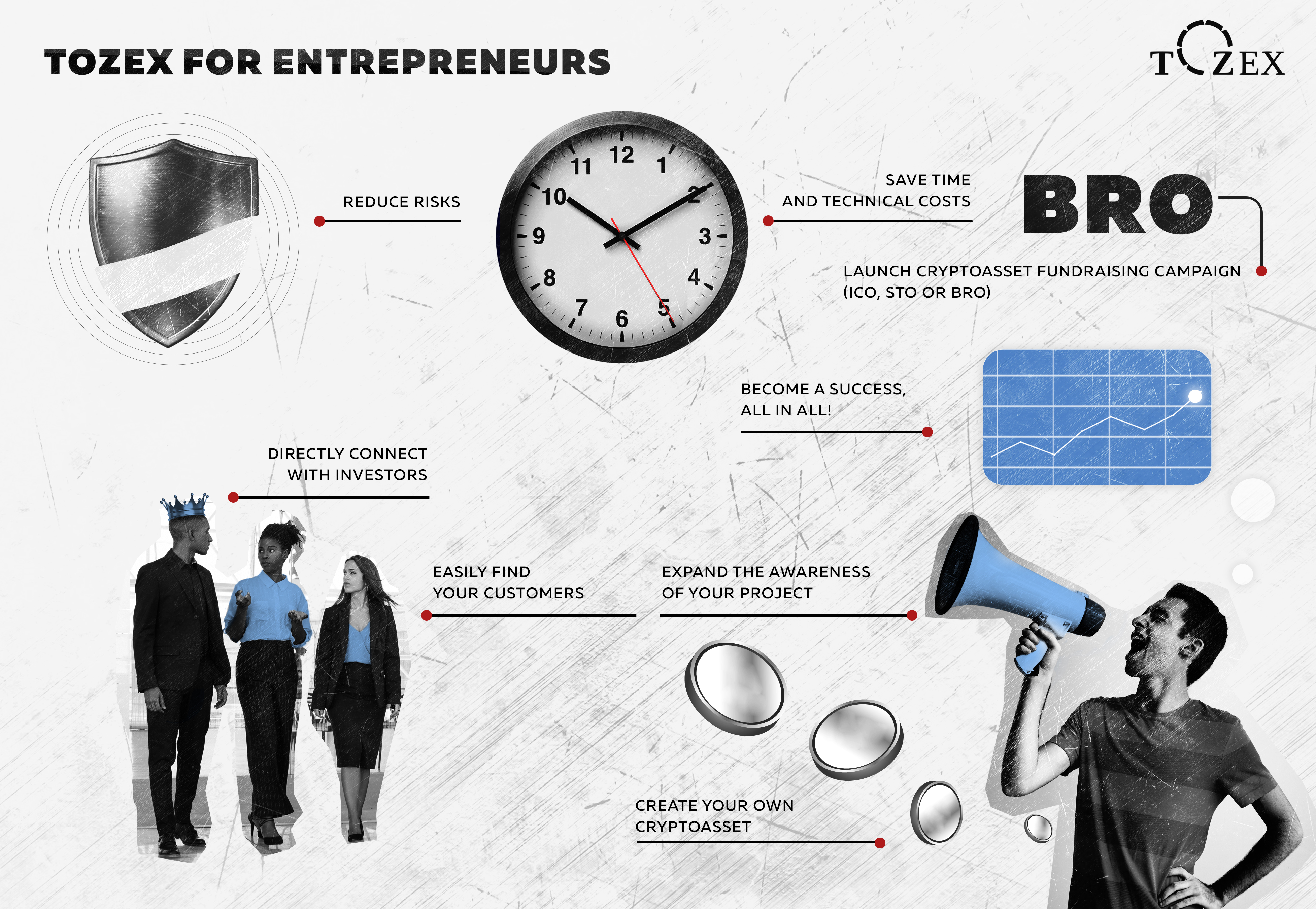 Everyone Would be able to Create a Token, List it and Trade it on TOZEX
However, the token could be created, listed, and traded as long as the project complies with a technical, financial, and regulatory requirement. Every project is going to be submitted to the approval from the Committee of Control composed of experienced technical, financial, and legal experts.
Firstly, the Tokenpad allows the entrepreneur to issue tokens without help and trust from a costly third party. Secondly, an entrepreneur who used the Tokenpad for the token issuance is in a position to list the token on the crypto market if the project undergoes a series of mandatory compliance checks.
Thirdly, The Tozex's crypto market would create a sustainable secondary market with the combination of an auditable decentralized order book to avoid market manipulation and a liquidity management mechanism to match with bids & ask orders.
Combination of a "Tokenpad" Interface and a Marketplace
TOZEX is a combination of a Tokenpad interface and a marketplace that would boost the mass adoption of crypto-assets. TOZEX has been designed to facilitate the tokenization of Tozex's current economy within one ecosystem for all the stakeholders. TOZEX aims to align the interests of entrepreneurs, investors, and traders to bring them into a completely regulated and transparent ecosystem.
The decentralized Tokenpad module allows us to issue, manage, and distribute tokens without help and trust from a costly third party. It facilitates the utilization of the Blockchain technology for token issuance and distribution by using an open-source library of smart contracts.
Moreover, TOZEX is a blockchain agnostic solution, Tozex's users are going to be able to choose the foremost suitable blockchain network of their choice such as Ethereum, Ethereum Classic, RSK, Credits, etc, which mainly depends on their use cases.
The token marketplace module allows the issuer who used the Tokenpad to list, after a successful campaign, their crypto assets on the platform when the project undergoes a series of mandatory technical, legal, and financial compliance checks.
The platform would create a sustainable secondary market with the mixing of an auditable decentralized order book to bring transparency avoiding market manipulation and a liquidity management mechanism to diminish volatility.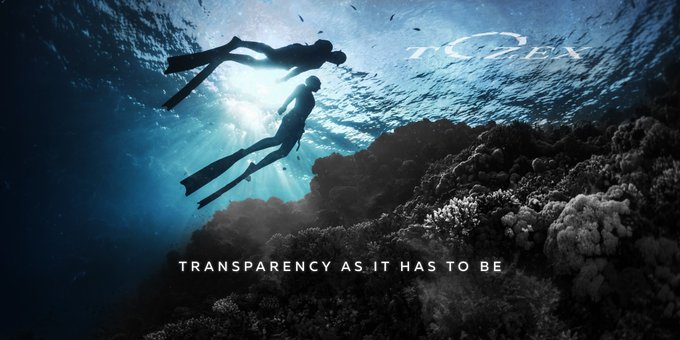 Unique Offer "Believers Reward Offering" (BRO)
TOZEX has developed the Believers Reward Offering BRO, a brand new crowdfunding facility that permits an organization to finance its development by borrowing crypto assets stablecoins from contributors all over the world.
The contributors would receive the payment of interest within the sort of tokens to which is added the payment of a bonus of confidence within the development of the project. All the conditions of the crowdlending are laid out in a transparent manner into the smart contract linked to the BRO's financing operation, it guarantees the performance of the deal.
The Believers Reward Offering BRO aims to provide a sustainable alternative to Initial Coin Offerings and Security Token Offerings as a brand new token-based fundraising mechanism. The BRO allows to sharply decrease the pump and dump phenomenon, limit volatility, foster growth by providing equal treatments of all contributors called believers.
The BRO allows an organization to finance its development through an innovative crowdlending supported crypto-assets. Contributors would participate by sending stablecoins like TUSD/DAI and that they would be rewarded with a set compensation amount and also with a complimentary bonus for true believers who let time to the project skyrocket.
They would be rewarded with a TOZ token on a quarterly basis between 12 and 18 months depending on the initial invested amount. All the conditions of the loan are transparent, definitive, and coded on the smart contract. No place for bad faith within the reimbursement which is automated and reflects the initial trust.
A total of 61% supply would be available for BRO, The TOZ token allocations are distributed to satisfy Tozex's strategy and vision. the event of the project itself has especially supported transparency and the maximum amount as possible on the fair distribution of TOZ tokens. Here is that the token distribution chart:
Conclussion
Personally, it's a decent project to find out more as they require to bring a reliable, transparent, and user-friendly platform design to produce a unique gateway for token issuance, financing & trading.
Their management of all the phases of the token life cycle in one place creates a really efficient ecosystem that aligns the interest of all the stakeholders of this new token-based economy area. this is great that they aim to protect the interests of token issuers, investors, and traders by creating an innovative entire ecosystem.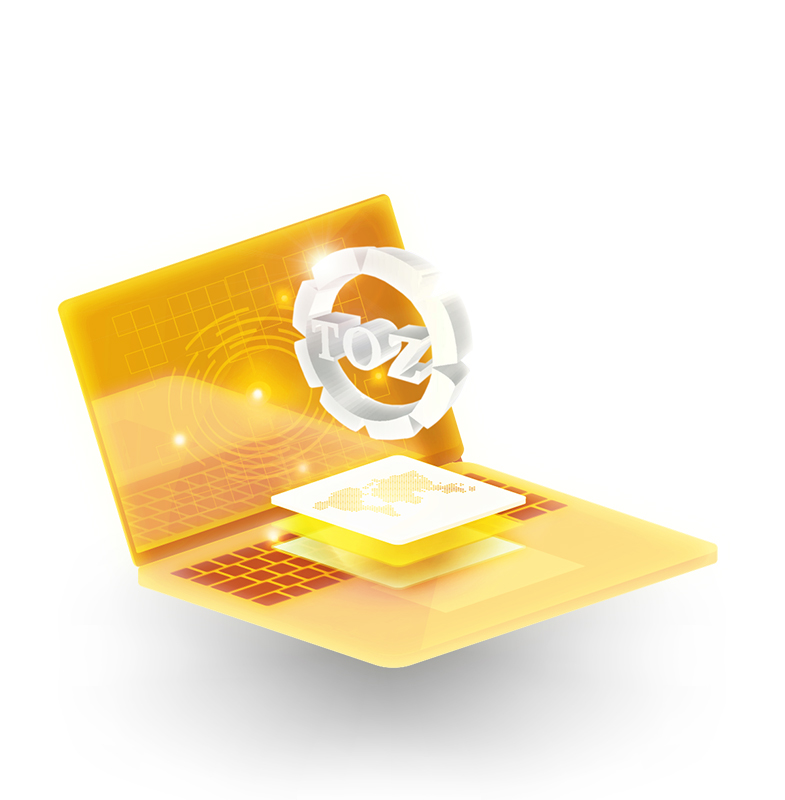 USEFUL LINKS
AUTHOR INFORMATION
LEGAL DISCLAIMER
Our content is intended to be used and must be used for informational purposes only. It is very important to do your own analysis before making any investment. You should take independent financial advice or independently research and verify, any information that you find on our Website and wish to rely upon, whether for the purpose of making an investment decision or otherwise.